For busy people, stressing out over a messy kitchen is such a headache. Good thing, there are smart ways to keep our kitchens organized so we can relax in our kitchens after a long day. If there's a perfect time to organize our kitchens, it is definitely the first Monday of September. Labor Day is a holiday set aside to honor those who work. Since 1894, it has been a national holiday in both the United States and Canada. For many Americans, Labor Day weekend also marks the end of summer, and it is marked by celebrations like street parades. This can also be the perfect day to touch up our kitchens for it is a place for celebrations and family get-togethers.
The following are some tried-and-true closet organization techniques that you might want to take into account if you're constantly on the go or simply want to speed up the process. Let's use these organizational ideas to restore order to the chaos.
Store your items where you need them
You should position the kitchen utensils and tools you use the most frequently close to the stove. By keeping items in or close to the areas they'll be used, you can reduce spills and clutter while improving your kitchen organization skills. Check the utensil holder after opening each drawer. Put everything in one location so you can see everything you have. Install a pegboard to hold pots, colanders, and kitchen utensils to free up drawer and cabinet space. Put stacked shelves under the kitchen sink to double the amount of storage there is.
Use properly-labeled containers and bins
To organize your kitchen counter, use bins and containers. Regularly check to make sure nothing has expired, nothing has been duplicated, and nothing is left over that has been used up. Bins can also be used to organize items in your refrigerator and cabinets and keep cleaning supplies under the sink. Labeling EVERYTHING is another of the most helpful organizing strategies for the kitchen.
Get a Lazy Susan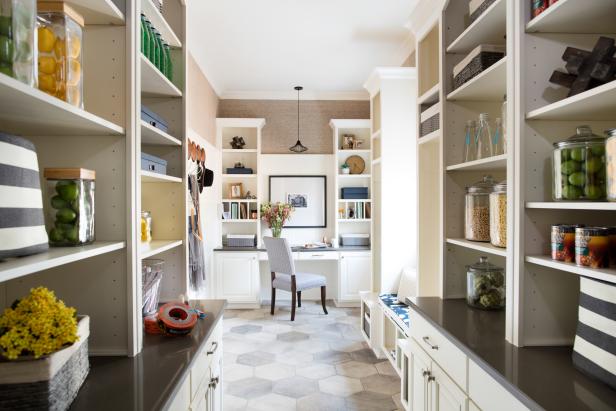 A confined corner cupboard is an ideal place for a built-in lazy Susan. A lazy susan is a circular tray that rotates on a pair of bearings so you can easily spin it and access whatever is on the tray from any position. With their capacity to increase the usable surface area in even the smallest nooks, these magic discs can elevate the organization of your kitchen to a new level. Everything is now easily visible and accessible, and there is no longer any clutter.
Keep your counters clear
One of the main places where clutter accumulates in many of our homes is on the kitchen countertop. Clear counters not only look more organized, but they are also simpler to keep clean. Cleaning your counters thoroughly is the first step in decluttering them. Don't leave something for the next person if you notice it is out of place. Pick it up and put it right where it belongs.